ABB introduces the first rectifier specially designed for medical applications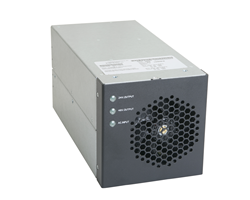 Powering medical lasers presents some critical challenges that must be overcome to ensure reliable, efficient and safe operation. We took all factors into account when designing our new MPE2000 rectifier.
DALLAS (PRWEB)
September 14, 2021
In the field of medical devices, safety and reliability are paramount. Using power supplies that meet strict industry standards is one of the main ways to ensure that these requirements are met. To meet this need, ABB Power Conversion introduced its new MPE2000AC48_200AC24 (MPE2000) rectifier, specially designed for medical applications.
The new 2000 watt (W), -48 volts (V) medical rectifier conforms to various industry standards such as EN60601-1, IEC 60601-1, ES 60601-1 and CAN / CSA-C22.2 No. 60601- 1:14. It features a high degree of isolation from human touch to help minimize risk in medical environments, making it well suited for use in pulsed laser medical devices, including, but not limited to, cardiovascular and orthopedic procedures as well as general medical and laboratory use.
The MPE2000 power supply is fan-cooled, designed for stand-alone use, and can achieve a maximum efficiency of 93.5%. It can charge output capacitive load up to 18,000uf with constant current and monotonic voltage up to 48V during charging times. In addition, the new medical rectifier has a built-in 24V, 100W housekeeping circuit and a standby voltage of 5V to 0.25W.
The rectifier also meets the stringent transient response requirements of demanding, high pulse load applications such as medical lasers. It features universal input, a wide operating temperature range of -20 to 70 ° C, and a form factor of 11 inches (L) by 5 inches (W) by 5 inches (H).
"Powering medical lasers presents some critical challenges that must be overcome to ensure reliable, efficient and safe operation," said Gopal Mitra, industry segment leader, ABB Power Conversion. "First, there is the security aspect. Many of these devices are in relatively close proximity to patients and operators, so power must be sufficiently isolated from staff. Second, pulse charging applications like this can put tremendous strain on a power supply – cycling on and off thousands of times per second – making the reliability and quality of the system reliable. vital nourishment. There is also the trend of those devices requiring more power in existing or smaller footprints. We have taken all factors into account when designing our new MPE2000 rectifier to ensure that our customers' power needs and challenges are met and addressed.
Additional features of the new MPE2000AC48_200AC24 include:

Low rated leakage current of 300 uARMS.
Class B EMI performance.
PMBus communication protocol *.
Mounting holes for panel mounting.
Direct connections by screw terminals.
Shock and vibration performance conforms to IPC-9592B, making the power supply suitable for mobile cart applications.
To learn more about ABB's MPE2000AC48_200AC24 rectifier for medical applications, click here.
ABB (ABBN: SIX Swiss Ex) is a leading global technology company driving the transformation of society and industry to achieve a more productive and sustainable future. By connecting software to its portfolio of electrification, robotics, automation and motion, ABB is pushing the boundaries of technology to take performance to new levels. With a history of excellence stretching back over 130 years, ABB's success is based on approximately 105,000 talented employees in more than 100 countries. http://www.abb.com
ABB's Electrification business area is a global leader in electrical products and solutions, present in more than 100 countries, with more than 200 manufacturing sites. Our more than 50,000 employees are dedicated to transforming the way people live, connect and work by delivering safe, smart and sustainable electrification solutions. We are shaping future trends in electrification, differentiating ourselves through technological and digital innovation while delivering an exceptional experience through operational excellence to our customers in utilities, industry, buildings, infrastructure and mobility. go.abb/electrification
* All trademarks are the property of their respective owners.
Share the article on social media or by email: