Childcare fee hikes loom, including double whammy from G8 Education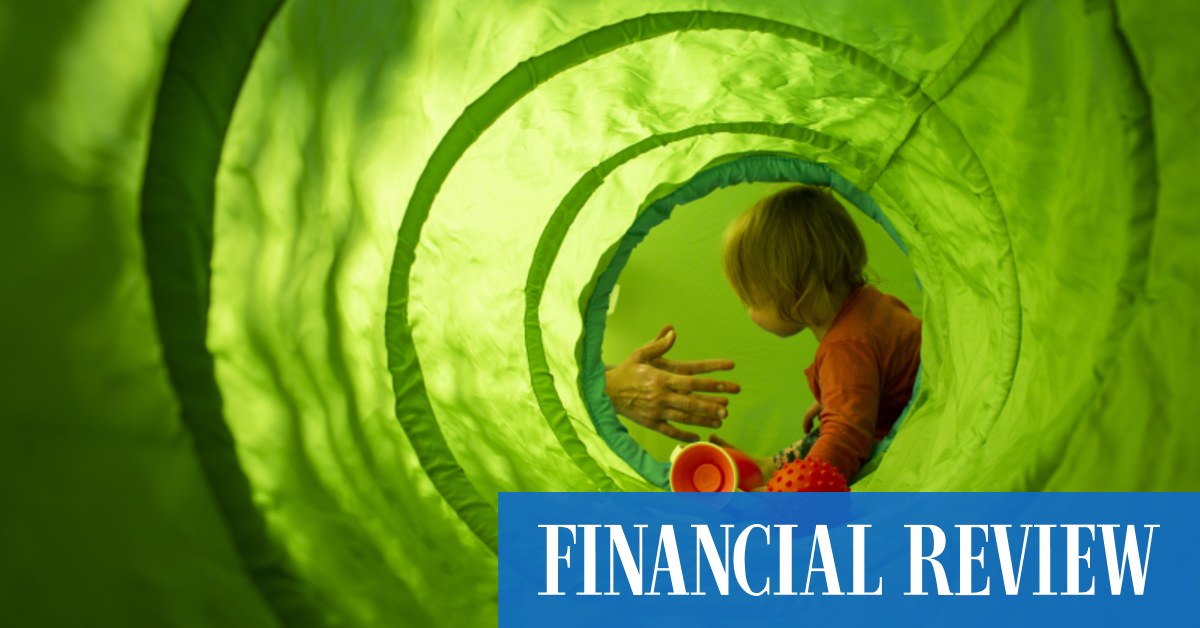 Gold Coast-based G8, which has more than 450 shopping centers under brands such as Pelican Childcare and Kinder Haven, is raising fees by an average of 3.5% from July.
A G8 spokeswoman told the Financial analysis the increase was due to "the unexpected surge in inflation in recent months, which has driven up the costs of many of the day-to-day goods and services we need to run our centres".
"In addition, industry-wide shortages of educators and teachers are also putting pressure on labor costs as we continue to invest in the retention and development of our team members. dedicated."
UBS analyst Tim Plumbe, in a note to clients, said discussions with 40 operators in the sector revealed nearly 60% expected price increases in July. Fourteen had blocked increases with the weighted average at 3.3%, he wrote.
The UBS survey found that the highest rises in the sector were 6.6% and the lowest 0.7%.
"Ten players indicated that they would determine the magnitude of price increases after evaluating [this week's] minimum wage increase," Mr. Plumbe wrote.
Mr Plumbe said childcare was generally exposed to pressure from the workforce, but appeared 'to have done well in terms of passing on a good deal of cost inflation to the consumer ".
Government initiatives, such as additional federal funding of $5.4 billion starting next year, are expected to boost demand, he said. Women's participation in the labor market should also remain a priority area given Australia's low unemployment rate, he added.
But he said childcare labor shortages remained a major risk to dampen any overall revival of the sector.
While positive industry factors as well as G8 programs to boost operations are expected to provide a "significant improvement", he also downgraded corporate earnings forecasts by 4%. The latest fee increase should offset "the majority of the higher wage pressure," he wrote.
Australia's largest operator, the nonprofit GoodStart, lifted fees to between 4% and 5% in March and has no plans to raise them again this year.
Its rise in March was earlier than its normal annual increase in July and was blamed on the Omicron variant of the pandemic that squeezed sector profits earlier this year.