Consolidation of municipal buildings will create efficiencies, says CK mayor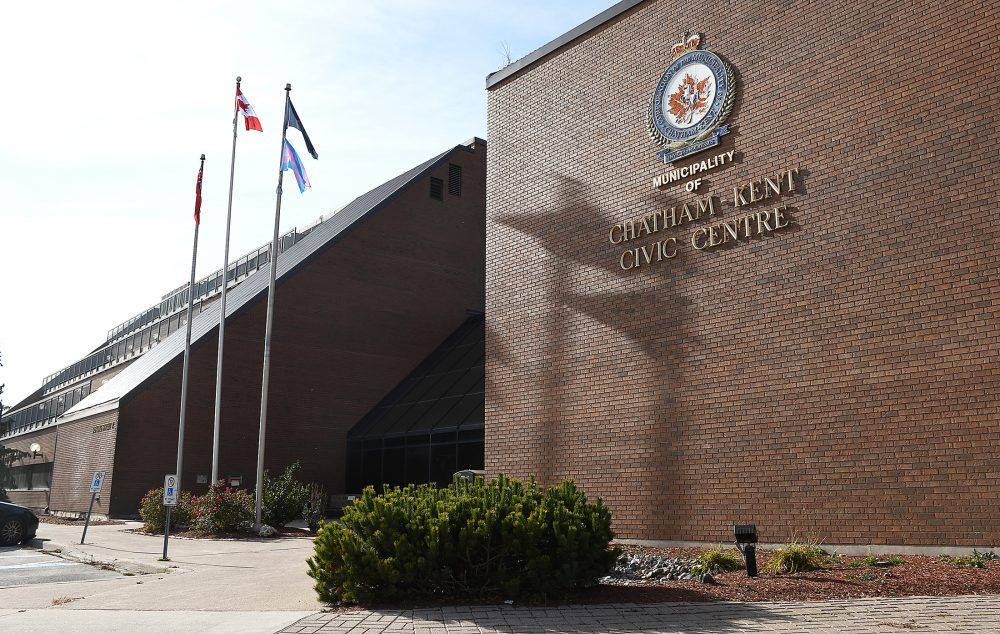 The Municipality of Chatham-Kent has too many buildings, many of which need renovations, and Mayor Darrin Canniff believes there is a more efficient way to operate.
Content of the article
The Municipality of Chatham-Kent has too many buildings, many of which need renovations, and Mayor Darrin Canniff believes there is a more efficient way to operate.
Content of the article
Rather than spend money on old buildings, Canniff would like to see the municipality follow the lead of local school boards that have closed older schools and consolidated them into a single new building.
The St. Clair Catholic School Board closed three schools and built a single elementary school in North Chatham. The school board is also in the process of planning the construction of another school in South Chatham as well as the closure and sale of old existing schools.
"They did their research and determined that this is the most economical way," he said.
While speaking at the annual mayor's address hosted by the Chatham-Kent Chamber of Commerce recently, Canniff referenced a KPMG study released late last year that determined the municipality operates effectively, but the only sticking point is that Chatham-Kent has too much going for it, with very little new.
According to KPMG's Core Services Base Budget Efficiency Review, the municipality operates 341 facilities and structures, including fire stations, police stations, ambulance stations, municipal offices, courthouses, housing social, libraries, arenas and cultural centers, as well as factory garages, waste management facilities and utility stations, the majority of which were inherited during the merger nearly 25 years ago.
The asset management plan estimates that the municipality should allocate $14 million per year to lifecycle management of these facilities, 30% of which are operating beyond their useful life with an average age of more than 50 years.
Content of the article
"Over the past few years, there has been an industry-wide trend for municipal governments in Ontario to rationalize and consolidate their real estate portfolio," the study said. "There is an opportunity to rationalize the number, location, service delivery model and operating costs of facilities to enable Chatham-Kent to focus its resources on providing modern, up-to-date and versatile facilities.
Canniff pointed to the estimated $20 million needed to renovate the Chatham Civic Center, which houses the council chambers and a large number of city workers.
Rather than spend money renovating an old building, the mayor said, "We can take that money and put it into a new facility."
He said the same with Chatham's Memorial Arena, which also needs more than $20 million in renovations.
He said the money can be invested in a new arena which can also help attract people.
"Stay tuned, these are the things we're going to look at doing in the future, not just in Chatham, but across Chatham-Kent," Canniff said.
The mayor added that he personally would like to see new facilities built in each community to consolidate services into one building to "improve services, not reduce services in those communities."
This is in line with KPMG's study which recommends moving to a "one-stop-shop" model of community hubs and multi-use facilities providing residents with access to multiple services in one location.
Content of the article
However, Wallaceburg farmer Nelson Burm questioned the benefit of consolidating and building new structures, during Canniff's speech to the chamber.
Noting that his practical side always likes to find ways to do more with less, Burm said, "I like to make things work, so if there's only so much money, you don't want to spend it all on one thing."
He agrees that the new structures are very beautiful, strong and durable, but questions the value of the initial cost.
Burm said a new building could cost between $50 million and $75 million, which is much more than about $20 million to renovate.
He believes there are benefits to spending less money on renovations.
"You could become more accomplished over time by spreading your investment over a wider area and you preserve existing historic and local historic structures."
Canniff agreed with Burm that renovation is a better option if it involves only one building.
He said that when he considers consolidating three or four buildings into one, "the economics change. . . it makes more sense to put four buildings into one.