DDC-I's Deos RTOS multicore powers new Honeywell Anthem integrated cockpit – EEJournal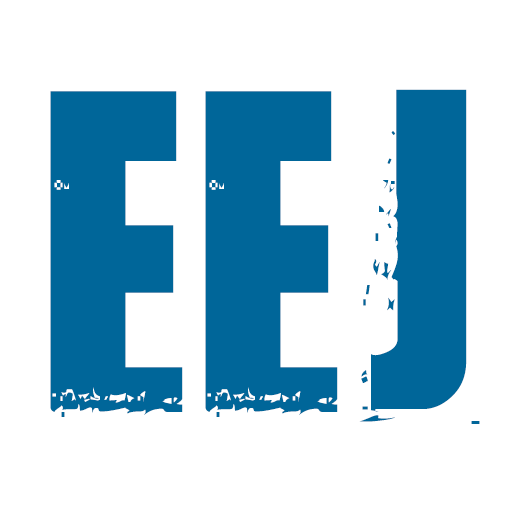 Safety-critical multicore RTOS delivers best-in-class cockpit, unprecedented modularity, scalability and reuse with best-in-class performance per watt
PHÉNIX, December 21, 2021. DDC-I, a leading provider of security-critical operating systems and tools, today announced that its DO-178 Deos ™ Multi-Core Real-Time Operating System (RTOS) has been selected. by Honeywell to host its new native Honeywell Anthem cockpit system. Deos features such as fine-grained cache partitioning, binary modularity, and reusable certification proofs give Honeywell Anthem the ability to set the new gold standard for future cockpit systems.
Larry Miller, lead real-time operating systems engineer at Honeywell, said, "Deos plays a central role in the Honeywell Anthem cockpit. It delivers excellent performance on modern, power-efficient processors while providing unique capabilities that allow us to better control heart-to-heart conflict. This allows us to achieve our security goals with deterministic operation while reducing the worst-case CPU usage of our applications. Deos improves processing performance by implementing fine-grained cache partitioning in software rather than hardware, which gives us access to faster and more efficient processors. As a result, the Honeywell Anthem system enjoys a clear advantage in terms of throughput per watt over other competing offerings. Additionally, Deos' capabilities promote software modularity and binary reuse, reducing our verification and validation complexity and lowering our certification costs, reducing the effort required to reapply Honeywell Anthem from an aircraft type. to the other. We have decades of experience using Deos in many safety critical Honeywell products, and it has a strong technical pedigree.
Honeywell Anthem is a cockpit system permanently connected to the cloud that improves autonomy, flight efficiency, operations, safety and comfort. Anthem's cockpit combines unprecedented connectivity with an intuitive smartphone-like interface, crystal-clear 2k display and a modern aesthetic comparable to those of the high-end automotive market. With just a few swipes of a finger, pilots or operators, whether in the cockpit or on their device at home, can reconfigure screens and information and customize the layout of digital displays in the cockpit just as they would on their device. smart staff.
"The DDC-I Deos is a mature and robust DO-178C DAL. A verified avionics platform that has flown millions of hours in Honeywell systems on board commercial airlines, business jets, military jets and helicopters " said Greg Rose, vice president of marketing and product management at DDC-I. "We are delighted to have been selected by Honeywell for this next generation of cockpit systems. Advanced features such as multicore capabilities that meet the goals of CAST-32A, deterministic low jitter operation, and reusable certification evidence make Deos the ideal critical security environment for developing, certifying and deploying advanced avionics systems such as Anthem.
Deos is a security-critical on-board RTOS that uses patented cache partitioning, memory pools, and secure scheduling to deliver higher CPU usage than any other security-critical COTS RTOS on multicore processors. First certified DO-178 DAL A in 1998, Deos provides a FACE ™ compliant security base and extended security profiles that feature hard real-time response, time and space partitioning, and Rate Monotonic, ARINC- 653 and POSIX.
Safe ™ technology extends the advanced capabilities of Deos to multiple cores, enabling developers of security critical systems to achieve best-in-class multicore performance without compromising response to security critical tasks and guaranteed runtime. SafeMC uses a bound multiprocessing (BMP) extension of the symmetric multiprocessing (SMP) architecture, secure scheduling, and cache partitioning to minimize inter-core contention and interference patterns that affect performance, criticality of the the security and certifiability of multi-core systems. These features enable avionics system developers to resolve issues that could impact the safety, performance, and integrity of an airborne software system, as specified by the Certification Authority Software Team (CAST) in its CAST-32A position paper for multicore processors.
About DDC-I, Inc.
DDC-I, Inc. is a global provider of real-time operating systems, software development tools, custom software development services, and legacy software system modernization solutions, with a focus on mission-critical and security-critical applications. DDC-I's customer base is an impressive "who's who" in the commercial, military, aerospace and security critical industries. DDC-I provides security-critical real-time operating systems, compilers, integrated development environments, and runtime systems for developing C, C ++, and Ada applications. For more information on DDC-I products, contact DDC-I at 4545 E. Shea Blvd, Phoenix, AZ 85028; telephone (602) 275-7172; fax (602) 252-6054; E-mail sales@ddci.com or visit https://www.ddci.com/pr2113.
Related