Essential practical knowledge to stimulate student creativity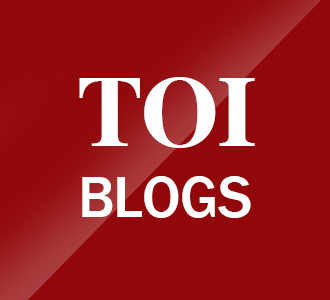 Albert Einstein once said, "The only source of knowledge is experience."
Today, we need to encourage our young minds to be thinkers and solution providers. They must be curious, defy the norm and think outside the box. Practical knowledge is essential to develop an active, sharp and alert vision, and it helps to develop the acumen necessary to understand and anticipate problems with a solution-oriented approach. This allows students to prepare for the job market with a flair to solve. Hands-on learning can be a transformative experience for students and helps them identify their areas of interest.
In a world full of unexpected scenarios, having a realistic, on-the-ground understanding of how an industry works and what works in the industry is essential. Additionally, today's competitive environment demands cutting-edge education that is holistic in nature and practice-oriented. Students should consider the emphasis on practical knowledge and industry exposure when shortlisting educational institutions. Unfortunately, as a country, we are not yet focusing on this aspect. However, today's youth and Gen Z are realizing this and are looking for hands-on lessons that will help them get started when they graduate. This "never settle" generation has big dreams and bigger aspirations.
Hands-on experience encourages creativity and problem solving
The hands-on experience helps students innovate, aids in critical thinking and therefore in analyzing and solving potential problems. This analysis also helps to better understand how different ideas can work under varying conditions. Bearing this in mind, institutes should aim to provide students with the best possible exposure and access to the industry. This will help students get a clearer view of the field they want to pursue. Conversations with real industry experts can help students clarify roles, learning curves, and the future. Sometimes these conversations can also lead to collaborations and work opportunities.
Education: from books to digital
Education adds real world to books
In education, the paradigm shift from literature-based learning to experience-based learning has created enormous potential for innovative minds. By learning and applying information in various aspects of their lives, young people today have the opportunity to learn collaboratively. The Indian education sector has undergone a profound digital transformation, now focusing on the new era and innovative learning.
Adopting digital, hybrid and physical models, institutes in India are now focusing on hands-on learning programs to prepare students industry. In a recent study/survey, 88% of students said they wanted colleges to teach career-focused skills to prepare them for the world of work. Educational institutions prioritize exposing students to the real world of work, understanding the growing need for manpower towards the new future. Studying in a hands-on environment is a distinct advantage for students armed with practical application in addition to theory. For example, at one institute's Portfolio 2022 event, students presented challenging projects integrated under three themes: Human Centric, Digital Culture, and Community Impact. It was an amalgamation of technology and creativity. Portfolio is an event designed for students to show the world their ideas about technology, creativity, reality and humanity to create a better future. It's a testament to how hands-on experience and knowledge can help them scale quickly, foster creativity, and give them a real feel for the industry ahead of them.
seize the future
Today, it is necessary to excel in one's craft as well as social skills such as communication, technical competence and presentation to leave a mark. By giving students exposure to events such as Portfolio 2022, among others, these opportunities allow them to learn about the state of affairs in the industry and learn how to conduct themselves from their professional counterparts. By educating future-ready students, we not only meet the needs of the Indian market, but also adapt to global practices that embrace holistic professional thinking and growth. By incorporating hands-on training into our courses, we ensure that we foster innovation, creativity and a bright future for our young population.
END OF ARTICLE