India and Nigeria team up to boost infrastructure and solar power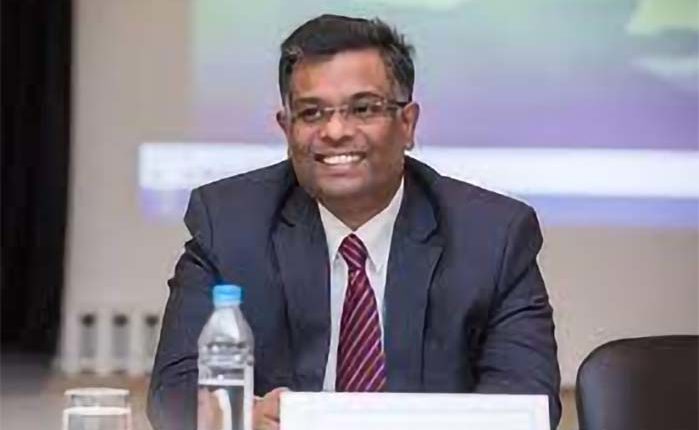 India and Nigeria are working out modalities to enhance collaboration to boost Nigeria's solar energy infrastructure and capacity to generate much-needed power to boost the economy. There are also indications that the two countries will push other areas such as financial technology (Fintech), artificial intelligence and defense cooperation.
India's new High Commissioner to Nigeria, Gangadharan Balasubramanian, assured that the collaborative effort will help Nigeria reduce the infrastructure deficit in the country and help improve solar energy, financial technology (Fintech ) and Nigeria's artificial intelligence capabilities.
The envoy said this while answering questions from reporters at events held to mark India's 76th anniversary in Abuja recently as the two countries cooperate to improve their bilateral relations.
About 135 Indian companies are already in Nigeria working at different levels to improve Nigeria's infrastructure.
"We are ready for this, we have many Indian public and private sector companies that are ready to do this, but we will be more than happy to participate in the joint development of infrastructure as designed by the Nigerian government.
"Some Indian companies are also working on developing the transport infrastructure corridor from Nigeria to Lagos and we are developing solar power and transmission lines in Cross-River State," he said.
The two countries established diplomatic relations in 1958 before Nigeria's independence and the relationship has been cordial and productive since then as the two countries have cooperated bilaterally and multilaterally.
"Since then, our relationship has developed in various ways, almost everywhere.
"Human capacity development is one of the most important areas we focus on and we are very pleased that with the help and cooperation of successive Nigerian governments, we can now say that our relationship is very strong and very cordial," Balasubramanian said.
India has one of the highest in terms of installed solar power capacity in the world, contributing about 6.5% to the world's cumulative capacity at the start of 2022.
It therefore makes sense that Nigeria's collaboration with India can go a long way in improving Nigeria's solar power capacity in particular and the renewable energy sector in general.
Regarding the security challenges in Nigeria, the envoy noted that military and defense cooperation between India and Nigeria is such that much of the defense training of Nigerian military officers has taken place at military installations. and training institutes in India.
Balasubramanian added that India would be happy to continue partnership and cooperation with the Federal Government; India is ready to help in this direction.
Bilateral relations have also had a significant impact on the volume of trade between the two countries. The trade volume between the two countries reached $14.95 billion in 2021.
The volume of trade has increased significantly post COVID-19 in both directions as India remains a major oil importer from Nigeria while Nigeria imports pharmaceuticals, textiles and agricultural products from India.
"Nearly $10 billion worth of oil is imported from Nigeria. India also exports various products ranging from agricultural products to petroleum products, pharmaceuticals and textiles.
"There is therefore a great possibility to increase this trade and economic cooperation between our two countries," he said.
Bilateral relations between the two countries could offer more opportunities if the Nigerian government sets its priorities.