International Conflict, Trade and Economic Growth | Opinion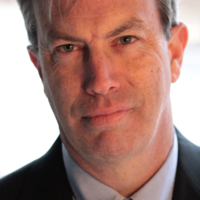 Over time, the United States has become increasingly integrated into the global economy. In 1971, international trade was a minor part of the American economy. Imports accounted for 5.4% of the value of GDP. In 2021, this figure has increased to 14.8% (data from the Federal Reserve of St. Louis). The increase in the relative importance of trade had an important consequence: it allowed the US economy to become more efficient, which in turn stimulated economic growth. This economic growth has been considerable. Although it may be hard to imagine, inflation-adjusted GDP per capita has more than doubled since 1971. To put it in simpler terms, the US economy produces twice as much output per person today compared to what it produced in 1971.
How has trade made the economy more efficient? Economists give two reasons. First, trade has allowed our country to make better use of our resources with our existing know-how. For example, the United States has not wasted resources producing low-tech clothing and electronics. Instead, he used fewer resources to produce enough pharmaceutical drugs and high-tech goods to trade for those low-tech clothes and items. Second, trade – obviously – allowed the United States to find larger markets for its products. But not so obviously, this huge customer base has given American companies greater incentive to invent more efficient ways of producing goods. The resulting inventions contributed to economic growth.
I fear that the United States will become less integrated into the global economy over the next decade. Reason is right in front of us. We have already taken the first step in this direction. The United States and its allies have mostly stopped trading with Russia in retaliation for the Russian invasion of Ukraine. These sanctions should impoverish Russia and limit its ability to wage wars. But the sanctions also impoverish the United States and its allies since they must also lose the benefits of trade. But it's a price they seem willing to pay to achieve their political goals.
The next step towards reducing our dependence on trade is uncertain and could unfold in different ways. If China invades Taiwan, the United States will likely stop trading with China, just as it stopped trading with Russia. It would be a big problem. China is one of our most important trading partners. There are other scenarios that lead to the same result. The United States could possibly cut trade with China for political reasons that have nothing to do with Taiwan. As China has grown into a great power, it has become increasingly aggressive in enforcing its territorial claims. This could lead to a conflict with India or with a country in Southeast Asia. Any of these conflicts could cause the United States to stop trading with China.
The history books may consider the last 50 years a golden age of commercial expansion. During this golden age, many poor countries began to develop rapidly; as a result, countless people in these countries have been lifted out of poverty. In rich countries, like the United States, their economies have grown faster than they would have without trade. This rapid economic growth has made more production available for these countries to distribute to their citizens. Economics explains the mechanism by which trade expansion has created wealth over the past 50 years. He will also explain how reducing trade can make countries poorer.
Let's hope today's politicians keep trade economics in mind when facing their international policy challenges. If they skilfully navigate the choppy waters of international relations, they can avoid international confrontations that lead to reductions in trade. Avoiding these disturbances would make all the countries involved richer.