Linde India, from specialty restaurants to specialty restaurants – here are the best stocks trending today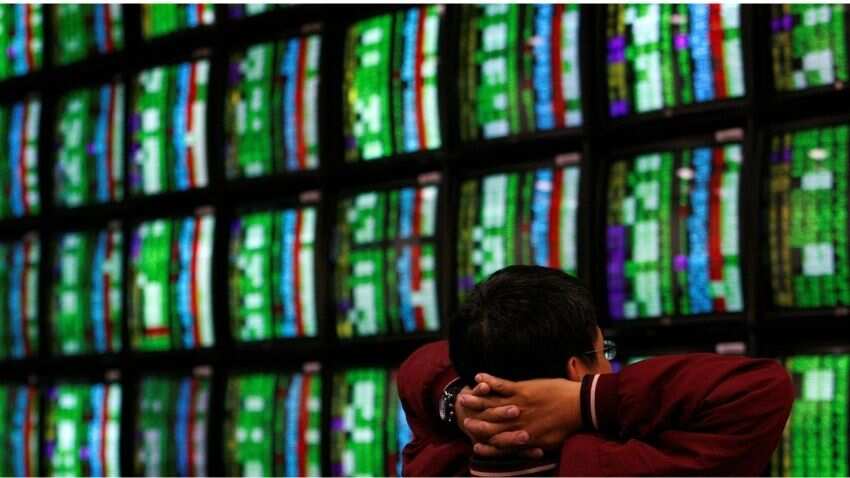 Major equity benchmarks Sensex and Nifty 50 rebounded to trade in positive territory in midday trading on Monday, February 21, 2022. As of 1:09 p.m., the S&P BSE Sensex traded at a gain of 240 .17 points or 0.42% to 58,073.14 while Nifty 50 gained 51.10 points or 0.30% to trade at 17,327.40. Meanwhile, some stocks were moving back and forth based on reports tied to them. Here is a list of some of these stocks:
Booming stocks
Linde India: Up 7.50%.
Specialty restaurants: Up 8.74%.
Umang dairies: Up 3.80%.
Vadilal Industries: Up 3.05%.
JBM-Auto: Up to 5%.
MHRIL: Up 4.20%.
Vodafone idea: Up 4.69%.
Dixon Technologies: Up 2.64%.
Blue Star: Up 1.52%.
Electrical network: Up 1.23%.
Tata Engines: Up 1%.
Federal-Mogul: Up 10.20%.
MM forgings: Up 3.17%.
SpiceJet: Increase of 2.73%.
co-forged: Increase of 3.21%.
Mindtree: Increase of 1.45%.
63 Moons: Up 1.37%.
Equitas investments: Up 1.74%.
Edge information: Up 1.39%.
Cement Shree: Up 2.10%.
Bigblock construction: Up 4.22%.
IndiaMART: Up 1.05%. The stock recovered from an intraday low of Rs 4,640 per share, down 3.44%, to trade 1.05% higher at Rs 4,885.90 per share.
Bank stocks: Moving. Stocks like Federal Bank – up 3.68%; IndusInd Bank – up 1.18%; ICICI Bank – up 1.67% and HDFC Bank – up 0.90% were trading with decent gains.
Chemical stocks: Moving. Stocks like Neogen Chemical – up 1.99%; Orient Abrasives – up 1.75% and Navin Fluorine – up 1.31% – were trading with decent gains.
Hotel inventory: Moving. Stocks like Mahindra Holidays – up 3.55%; Kamat Hotels – up 2.96%; Taj GVK – up 2.46%; Advani Hotels – up 3.53%; Lemon Tree Hotels – up 2.36%; Chalet Hotels – up 11.97% and ITDC – up 1% were trading with decent gains.
Real estate actions: Moving. Stocks like Phoenix Mills – up 1.43%. ; Oberoi Realty – up 1.29% and Godrej Properties – up 1.01%; were trading with decent gains.
Declining stocks
UTI AMC: Down 3.04%.
Sundaram Finance: Down 2.47%.
CDS: Down 1.61%.
Sun Pharma: Down 1.15%.
Divi Laboratories: Down 1.48%.
CGSB: Down 2.29%.
Indiabulls Real Estate: Down 5.12%
Radico Khaitan: Down 1.57%
Agricultural stocks: Under pressure. Stocks like UPL – down 1.93%; Shakti push-ups – down 2.52%; Avanti Feeds – down 1.66%; Aries Agro – down 1.38% and Dhanuka Agritech – down 0.89% were trading in negative territory.
Automotive auxiliary stocks: Under pressure. Stocks like Gabriel India – down 3.27%; Minda Industries – down 2.99%; Craftsman Automation – down 2.42% and FIEM India – down 2.18% were trading in negative territory.
Metallurgical and mining actions: Under pressure. Stocks like Welspun Corp – down 2.89%; Hindustan copper – down 2.64%; Ratnamani Metals – down 1.07% and Hindalco – down 1.95% were trading in negative territory.
MidCap IT Stocks: Under pressure. Stocks like Birlasoft – down 2.79%; FSL – down 1.57%; LTTS – down 1.40% was trading in negative territory.
SEBI on New Age IPOs (Recent IPOs)
Fino Payments: Down 4.17%.
Sapphire Foods: Down 4.83%.
Burger King: Decrease of 8.50%.
Analysis of latent views: Down 3.68%.
Adani Wilmar: Down 4.15%.
Trip RateGain: Down 3.84%.
Data models: Down 3.41%.
AGS transactions: Down 3.26%.
Vedant Modes: Down 2.84%.
Go to fashion in India: Down 2.73%.
NYKAA: Down 3.80%.
MapMyIndia: Down 2.74%.
Market regulator Securities and Exchange Board of India (Sebi) has proposed to tighten disclosure standards for new-era companies planning to launch initial public offerings (IPOs). According to a working paper presented by Sebi on Friday, these companies will have to disclose more details about how they arrived at the offering price for their IPOs.
The 'Key Performance Indicators' must also be mentioned for the issue price. The information will have to be given in the DRHP of IPO of loss-making companies. Key performance indicators to be provided 3 years before IPO application. They will also be required to provide information about their valuations based on the issuance of new shares and the acquisition of shares in the last 18 months before the filing of the draft offering documents. SEBI released draft proposals in its working paper on Friday and set March 5, 2022 as the deadline for public comment.
Inventories at 52 week low
VGuard: Down 1.92%. Meanwhile, the stock hit a 52-week low of 202.45 rupees per share earlier in intraday trading today.
CNC: Down 1.15%. Meanwhile, the stock hit a 52-week low of Rs 62.50 per share earlier in intraday trading today.
Engineers India: Down 2.23%. Meanwhile, the stock hit a 52-week low of 62.90 rupees per share earlier in intraday trading today.
Jubilant Pharmova: Down 1.48%. Meanwhile, the stock hit a 52-week low of Rs 430.30 per share earlier in intraday trading today.
Valiant Bio: Down 3.82%. Meanwhile, the stock hit an all-time low of 913.95 rupees per share earlier in intraday trading today.
Stocks in the news
Hinduja Global Solutions (HGS): Up 2.17%. The company has announced that its subsidiary HGS UK Limited has been selected by the UK Health Safety Agency (UKHSA) to provide essential customer support to UK citizens for an initial period of two years, with an option to extend. The partnership is already underway after being launched earlier last week, and the deal could be worth up to £211m (Rs 2,100 crore) over the life of the contract, employing over 2,000 Work@ Home across the UK.
Kalpataru Power (+2.24%) / JMC Projects (-0.59%): The Board of Directors of Kalpataru Power Transmission Ltd. (KPTL) and JMC Projects (India) Ltd. (JMC), during their respective meetings held on Saturday, approved the merger plan which notably provides for the merger of JMC with KPTL (Scheme ). The merger will accelerate growth and enhance value creation for all stakeholders. Pursuant to the Scheme, shareholders of JMC (other than KPTL) will be allocated one share of KPTL for four shares they hold in JMC.
Equitas Small Finance Bank: Up 5.34%. The Merger Committee of the Bank's Board of Directors ("Committee") has approved the allotment of 10,26,31,087 equity shares with a par value of Rs 10 each to eligible institutional buyers at the issue price of Rs. 53.59 per equity share (including a premium of Rs. 43.59 per equity share) and reflects a discount of Rs. 2.81 (or 4.98%) off the floor price of Rs. 56, 40 per equity share, aggregating Rs. 5,499,999,952.33 only, pursuant to the Issue.
GMCD: UP 4.58%. The Gujarat Mineral Development Corporation (GMDC) has received an amendment to its environmental clearance from the Union Ministry of Environment and Forests to mine to a depth of 135 meters from its previously approved depth of 94 meters at Tadkeshwar, Lignite Mines.
Federal Bank: Up 3.68%. Fedbank Financial Services Limited (FedFina) has filed its draft Red Herring Prospectus (DRHP) with SEBI for the proposed initial public offering (IPO) of its shares on February 19, 2022. FedFina proposes to undertake an initial public offering of shares of the nominal value of Rs 10 each of FedFina ("Participating Shares" and this offer, the Offer), comprising a new issue of Participating Shares by FedFina aggregating up to Rs 900 crore (the New Issue ) and an offer to sell up to 1,64,97,973 Equity Shares by the Bank and up to 2,92,16,313 Equity Shares by True North Fund VI LLP. Federal Bank holds an approximate 73% stake in the company.
InterGlobe Aviation: Down 1.92%. Mr. Rakesh Gangwal, Non-Executive and Non-Independent Director, tendered his resignation from the Board of Directors of the Company via his letter dated February 18, 2022, with immediate effect. He will reduce his stake in the company over the next five years. Rakesh Gangwal currently owns 14.65% of the company's shares. However, any plans, future events of the business may affect Mr. Gangwal's decision.
Hatsun Agro Products Ltd: Down 2.01%. The Company's Board of Directors has approved the investment in the paid-up share capital of FP Cygnus Private Limited and Huoban Energy 7 Private Limited not exceeding 26% of the paid-up share capital of said companies to consume Solar Energy in Captivity for the company's factories located in the states of Karnataka and Maharashtra respectively. Additionally, Uthiyur Dairy Factory, Kangeyam Taluk, Dharapuram, Tamil Nadu with a capacity of 1 Lakh kg per day is expected to start commercial production in March 2022. feed from Sangola, Maharashtra, trial production for additional capacity of 3000 MT per month has started and commercial production is expected to start by the end of February 2022. Existing production capacity is 2500 MT per month. Further, the company has finalized the purchase of land in Devarapalli village and Mandal, West Godavari district, Andhra Pradesh for the proposed establishment of a 3 LLPD capacity milk and dairy plant. for an estimated down payment of Rs 100 crores. In addition, the Company has decided to terminate the Company's Ready-to-Eat ("RTE") business effective immediately. The business consisted of Pizza. Pasta etc., which were manufactured and sold under the "Oyalo" brand. The activity has been affected mainly due to the COVID-19 pandemic over the past 2 years.
MOIL: Down 2.80%. The promoter sold 1.9 crore shares (0.1% stake) of the company on February 18, 2022