Ministry launches #mysocial | Local features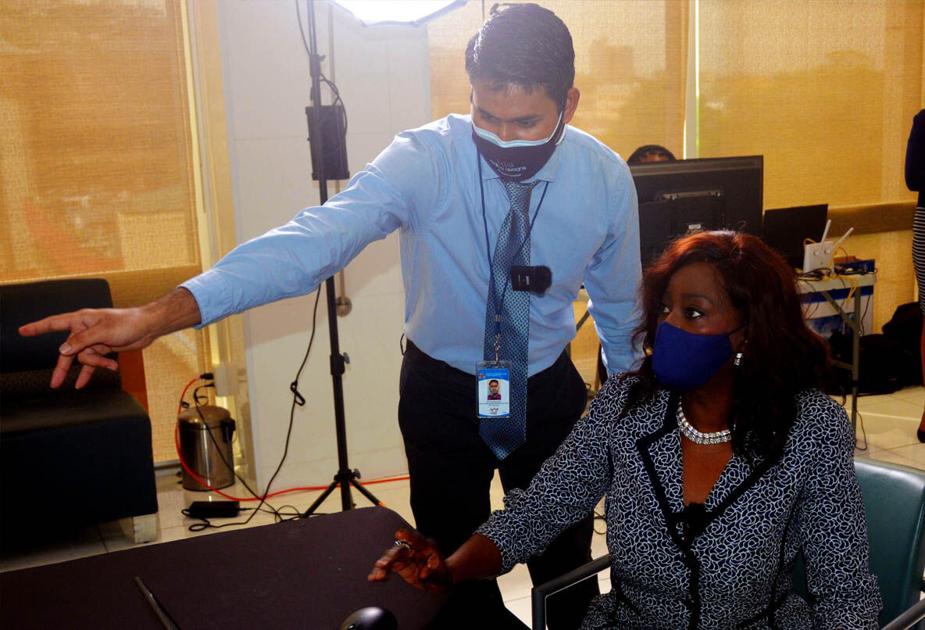 In line with the vision of the Department of Social Development and Family Services to be a dynamic service-oriented organization that provides high-quality social services for the achievement of sustainable human and social development, the Division of information and communication technologies in partnership with the Communications and Education Unit developed an intranet platform, #mysocial.
In a brief ceremony recently, the portal was launched and will be accessible to all ministry staff. This comes at an opportune time when several ministry staff, while essential, are now working remotely in the new Covid-19 environment.
Social Development and Family Services Minister Donna Cox was joined by members of the executive team including Permanent Secretary Jacinta Bailey-Sobers, Deputy Permanent Secretaries Vijay Gangapersad and Esther Pilgrim-Soanes, as well as Technical Director Michael Reid and Director of ICT Paul Kanneh, who all attended the unveiling of the new platform and celebrated this landmark ministry achievement.
During his remarks, Cox said, "The intranet is the backbone of any evolving organization, especially in cases where employees are not all located in the same spaces and are spread across different departments across the company. organization. #mysocial provides a platform where employees can communicate, collaborate and access vital information (internal and external).
"According to the McKinsey Institute, adopting an agile approach to work would have resulted in a 30% increase in efficiency, employee engagement and operational performance, and ultimately customer satisfaction," said Cox.
"Therefore, as the ministry strives to build a fully digitized social service delivery system, there is a constant need for creativity, innovation and improvement in the way we work, as we work in partnership to improve staff engagement and customer experience, as well as increase departmental productivity.
She ended by saying that she is confident that the new platform will encourage employees to become more creative and innovative and improve communication efforts within the ministry and solve many of the challenges faced in information sharing.
The Department of Social Development and Family Services sees this new platform as a launching pad for staff to deepen their collaborative efforts and will feature, among other things, a merger of data management, video feeds into direct and other smart search features in one place.