Oneonta runs past Greene; Franklin leads Milford | High school sports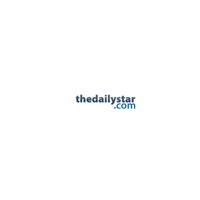 The Oneonta boys beat Greene 58-27 in Tuesday's non-league game.
Carter Mackey led the Yellowjackets with 14 points, followed by teammates Seamus Catella and Liam Blair with 12 and 11 points, respectively.
Kloden Rapp led the Trojans with 10 points.
Oneonta will travel to play Seton Catholic on Saturday.
Franklin 52, Milford 43
A solid performance from Matt Serrao helped the Franklin boys beat Tri-Valley League foe Milford 52-43 on Tuesday.
Serrao scored 27 points for the Purple Devils, hitting two three-pointers and going five for seven from the free throw line. William Mettler added 13 points in the win.
Martin Thorsland himself had a big night for the Wildcats, scoring a team-high 25 points. Riley Stevens finished with nine points.
Franklin will visit Edmeston on Thursday while Milford is out until Monday when he hosts Gilboa-Conesville.
South Kortright 82, Gilboa 27
A balanced offensive attack for South Kortright culminated in an 82-27 win over Gilboa on Tuesday in Delaware League action.
Adam Champlin led the Rams in scoring with 23 points. He had plenty of support in the win, as Connor Quarino had 17 points, Josh Anderson scored 10 and Logan Firment scored nine.
Michael O'Hara and William Cipolla each scored seven points to lead Gilboa.
Gilbertsville-Mount Upton 47,
Worcester 42
G-MU narrowly beat Worcester 47-42 in Tuesday's Tri-Valley league game.
For the Raiders, Dylan McVey and Devon Hartwell led the way with 17 and 16 points, respectively.
Michael Martin scored 12 points for the Wolverines, followed by teammates Connor Fancher and Jalen Reardon who each scored 11 points.
G-MU will host Franklin on Monday.
Oneonta 58, Greene 27
SST … 9 18 16 15 — 58
G … 8 9 9 1 — 27
Oneonta: Finlay Oliver 2 1-4 5, Seamus Catella 5 0-0 12, Dakoda Buzzy 0 1-2 1, Brandon Erwood 3 0-0 9, Louis Bonnici 2 0-0 6, Liam Blair 5 1-3 11, Carter Mackey 7 0-2 14. Totals 24 3-11 58
Greene: J. Vielandi 2 0-0 4, T. Brown 1 0-0 2, J. Gibbs 2 0-0 4, J. Ledford 0 3-4 3, A. Pickard 2 0-2 4, K. Rapp 3 4-6 10. Totals 10 7-12 27
Three-point baskets: O 7 (Erwood 3, Bonnici 2, Catella 2); G0
Franklin 52, Milford 43
F … 13 15 14 10 — 52
M … 9 10 7 17 — 43
Franklin: Matt Serrao 10 5-7 27, Brandon Gregory 2 1-2 5, Alan Dumond 2 0-1 4, William Mettler 5 0-0 13, Tyler Holcomb 1 0-0 3. Totals: 20 6-10 52
Milford: Riley Stevens 3 1-2 9, Martin Thorsland 12 1-4 25, Sawyer Eckberg 1 2-2 4, Zack Brown 1 1-1 3, Mike Virtell 1 0-9 2. Totals: 18 5-18 43
Three-point baskets: F 6 (Serrao 2, Mettler 3, Holcomb); M2 (Stevens2)
South Kortright 82, Gilboa 27
Sask. … 20 27 23 12 — 82
G … 9 5 10 3 — 27
SK: T. Dianich 2 1-5 5, D. Dengler 4 0-0 8, C. Quarino 7 1-2 17, A. Champlin 10 1-1 23, J. Anderson 5 0-0 10, D. Glouster 2 0-0 4, A. Haynes 3 0-0 6, L. Firment 4 1-7 9. Totals: 37 4-15 82
Gilboa: Anthony Marsh 1 0-0 2, Dakota Oliver 2 1-2 5, Michael O'Hara 3 0-0 7, William Cipolla 3 0-2 7, Peter DeWitt 2 2-2 6, Nathan Wyckoff 0 0-0 0. Totals: 11 3-6 27
Three-point baskets: SK 4 (Quarino 2, Champlin 2); G 2 (O'Hara, Cipolla)
Gilbertsville-Mt Upton 47, Worcester 42
G-MU … 10 17 13 7 — 47
Y … 5 16 12 9 — 42
Gilbertsville-Mount Upton: Dylan McVey 6 0-1 17, Noah Pain 1 0-0 2, Devon Hartwell 5 2-3 16, Dalton Proskine 1 0-0 2, Brian Wilson 4 2-4 10. Totals 17 4-8 47
Worcester: Connor Fancher 4 0-0 11, Jalen Reardon 5 1-3 11, Joey Geiskopf 1 1-4 3, Tyler Head 2 1-1 5, Michael Martin 4 0-2 12. Totals 16 3-10 42
Three-point baskets: G-MU 9 (McVey 5, Hartwell 4); W 7 (Martin 4, Fancher 3)