Politics and prices create new uncertainties for South Korean gas demand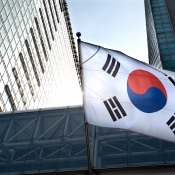 Politics and prices create new uncertainties for South Korean gas demand
Natural gas plays a vital role in South Korea's energy economy and will continue to do so for decades. In turn, South Korea plays an important role in the global LNG market.
The country has negligible gas production and no cross-border gas pipelines, meaning it is entirely dependent on imported LNG for its gas consumption. Its share of the global LNG market has fallen from nearly 17% in 2013 to 11.5% in 2021.
Aware of its heavy dependence on imports, South Korea has tried to maintain a balanced energy mix, relying mainly on coal (also imported), gas and nuclear energy.
However, the significance of the role of natural gas and its duration are uncertain, particularly given the March election of Yoon Suk-yeol as the country's new president. Although the country's legislature retains a more liberal majority, Yoon, who represents the conservative People Power Party, has very different views on energy policy from his Democratic Party predecessor, Moon Jae-in.
Seesaw generator
Electricity generation is the main contributor to gas demand growth in South Korea. In 2020, gas-to-electric generation exceeded town gas use for the first time, with the two sectors accounting for almost 90% of total consumption.
During the 2018-2020 period, gas-fired generation represented on average around 27% of total electricity generation. Coal-fired generation remains the largest source of electricity generation overall, with a 37% share in 2020; renewable energy sources, including hydroelectricity, accounted for only 7.2%.
The key role of gas in electricity generation can be seen from its role as a backup generator. In the first half of 2021, the government reduced the operation of coal-fired power plants for environmental reasons, and in the second quarter of last year, a third of the country's nuclear fleet experienced a combination of planned and unplanned outages. Gas generation filled the void.
Pricing puts pressure on gas use
Since then, spot prices for LNG and oil have risen. In 2021, South Korea secured 30 million tonnes of its 47 million tonnes/year of LNG imports from long-term contracts, the majority of which are indexed to oil. It procured the rest as spot LNG or under short-term contracts from various sources.
Price pressures have led to lower gas demand from the fourth quarter of 2021. Russia's invasion of Ukraine and the resulting thirst for LNG in Europe to replace Russian pipeline imports means that LNG prices are expected to remain high.
As a result, the International Energy Agency predicts an 8% decline in LNG imports from South Korea this year. The decline in gas generation will be offset by an increase in coal and nuclear generation, due to the commissioning of just over 1 GW of new capacity in the second half of last year coal and the restart of a 1.4 GW plant. reactor.
In the short term, at least, price pressures look set to dampen the growing role of gas in South Korea's energy mix.
Policy Changes
The long-term outlook is, or rather was, very different. Under Moon, South Korea has adopted a goal of net zero carbon emissions by 2050, alongside phasing out coal and nuclear power plants.
The net zero goal implies the end, or at least a severe reduction, of imports of coal and LNG. Coal would come first, leaving a transitional energy mix based increasingly on LNG and renewables. The role of gas would thus increase before declining. Gas demand would depend heavily on the growth of renewable energies on the one hand, and the successful implementation of the country's planned nuclear and coal phase-outs on the other.
One of the main weaknesses of the plan was South Korea's relatively poor performance in renewables to date. While solar capacity has increased significantly to over 15 GW, wind power development has been much more limited. Onshore wind faces a combination of local opposition, complex permitting procedures and grid connection issues. Wind capacity at the end of 2020 was only 1,636 MW, of which 136 MW offshore.
As a result, the country's renewable energy expansion relies primarily on solar and a still nascent offshore wind sector. The 2030 targets for the two energy sources have been set at 30.8 GW and 12 GW respectively, while that for onshore wind is much more modest at 4.5 GW.
The outlook, under Moon, suggested significant potential for gas to play a bigger and broader role in the country's energy mix as coal and nuclear were phased out, but variable renewable energy capacity struggled to make up for the resulting shortfall in production capacity.
pro-nuclear president
In contrast, Yoon has indicated that he may adopt a less aggressive timetable for phasing out coal. He said coal plants under construction should not be suspended.
Yoon also argued that the country's current plans to reduce greenhouse gas emissions are too burdensome for the industry. Given the high price of LNG, policies that favor lower-cost sources of generation are likely to find at least, if not more, industry support.
Yoon differs even more from the former president when it comes to nuclear power. The People Power Party has traditionally been pro-nuclear, and Yoon has said he favors reversing the nuclear exit policy and resuming construction of new reactors. The government will also support life extensions of the existing fleet of nuclear reactors.
In contrast, Moon presided over the early retirement of the 679 MW Wolsong-1 reactor and scrapped plans to build 1.4 GW of new capacity at the Shin-Hanul nuclear site and 1.5 GW at Cheon-Ji. .
Climate change goals
South Korea has little hope of meeting its climate change goals without getting rid of its vast fleet of coal-fired power plants. In fact, the use of coal in the country's heavy industries – electronics, automotive, shipbuilding and steel production – means that South Korea's per capita carbon emissions in 2018 were almost double the averages of the country. EU and OECD, according to the World Bank.
The country must therefore pursue broad decarbonization policies both in the power sector and more broadly in its economy, if it is to be on track for net zero by 2050.
And, for the same reasons, the country has no choice but to pursue an aggressive expansion of its renewable energy capacity, given its heavy reliance on fossil fuels. A slower coal phase-out under Yoon won't help, but a recommitment to nuclear power should help maximize low-carbon electricity generation.
In addition, South Korea has managed to control the cost of building new nuclear power plants, compared to Europe and the United States, where the construction of new types of reactors has experienced huge delays and inflation. massive cost.
The bill for Vogtle 3 and 4 units in the United States, for example, the only two reactors under construction in the country, now exceeds 30 billion dollars for 2.28 GW of capacity. By contrast, South Korean companies have completed two units in the United Arab Emirates, the first in the country, and are completing two more, under a contract worth $20 billion for a total capacity of 5 .4GW.
Continued civilian nuclear exports would also offset the country's significant role in financing and building coal-fired power plants abroad. These activities face strong environmental criticism and are likely to decline in any case as the energy transition progresses.
Basic Eating Plan Projections
Under the country's ninth basic energy plan, drawn up by the Ministry of Commerce, Industry and Energy (MOTIE) under President Moon, the share of nuclear power was to increase from 25.6 percent of the generation mix in 2019 to 10.4% in 2034. The share of coal was expected to fall from 40.4% to 15.6%. To compensate, the share of gas would increase from 25.9% to 31.8% and renewable energies from 6.5% to 41.8%.
It now seems likely that the shares of nuclear and coal in the mix will be larger, leaving gas's fortunes heavily dependent on how quickly South Korea expands its renewable energy capabilities. If these follow the path of the Ninth Basic Power plan, the projected share of gas in production will almost certainly be lower.
It could be, however, that the growth of renewables is lagging behind or that Yoon is taking a harder line than expected on coal. The most effective way to achieve South Korea's energy transition would almost certainly be to maximize nuclear, LNG and renewables at the expense of coal in the first place.
MOTIE forecasts a base case for LNG demand of 47.97 million metric tons in 2034, only slightly higher than in 2021, despite the addition of 12.7 GW of new LNG-fired power plants. The maximum projection was 52.53 million tonnes/year. Under Yoon, and amid high LNG prices, it appears that the transition energy mix will now have at least a higher component of nuclear, if not coal, suggesting that the pendulum for gas has swung back towards the scenario of base or lower.
This report first appeared in the daily from the World Gas Conference 2022, which took place in Daegu, South Korea, from May 23-27, 2022.